Forberg® Rotating Vacuum Coater
Forberg® developed the Rotating Vacuum Coater (RVC) in the early 90s for the Norwegian fish farming industry for the production of oil core coated feed.
Today Forberg® produces the third generation of Forberg Coaters, which have found their applications in many industries outside of aquafeed. Anywhere where you have extruded pellets that need high penetration core coating, the RVC is used. Pet food, fish feed, shrimp feed, poultry feed, muesli and snacks are typical products coated in our machine.
The unique feature of the Forberg RVC is the fully automated Cleaning in Place (CIP) system, very convenient for processes with zero-tolerance for cross contamination between different recipes such as medicated feed production. Push the button, and during a 30 minutes lunch break, the machine is clean and ready for a new recipe.
Other practical, operational benefits include removed discharge doors – no pellet breakage, closed system, powder addition and always perfectly mixed.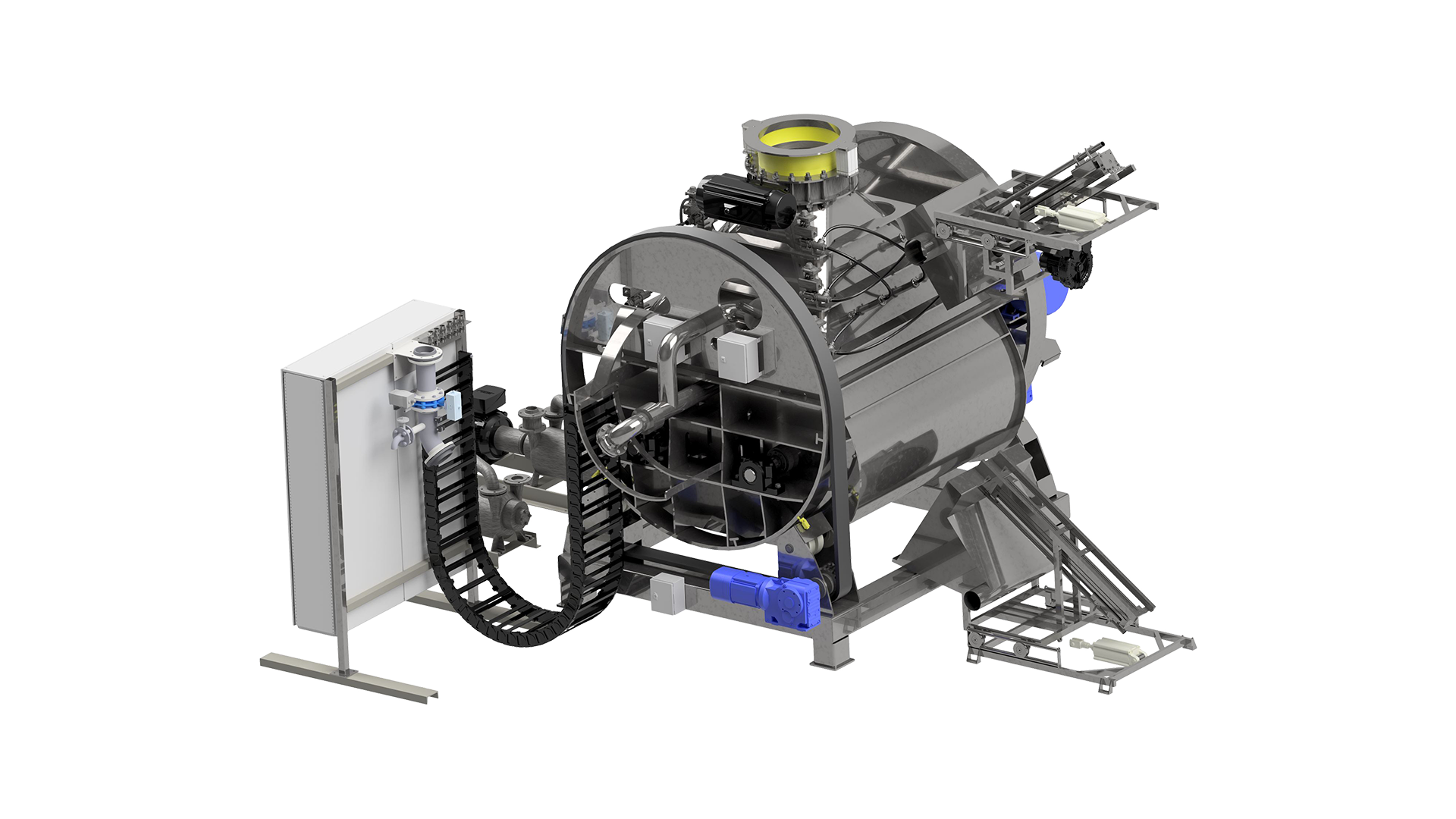 Advantages – Vacuum Coating Technology
Significant impact on nutritional quality of feed
High penetration of liquids
Application of small percentages
Application of liquids and powders
Layer technology, multiple coating
Advantages – FORBERG RVC
Significant impact on nutritional quality of feed
High penetration of liquids
Application of small percentages
Application of liquids and powders
Layer technology, multiple coating
No pellet breakage
Removed discharge doors – smooth walls
Less vacuum leaking points
Less and easy maintenance
Pellet surface stays dry
Easy cleaning – automatic CIP system
Closed system, clean to operate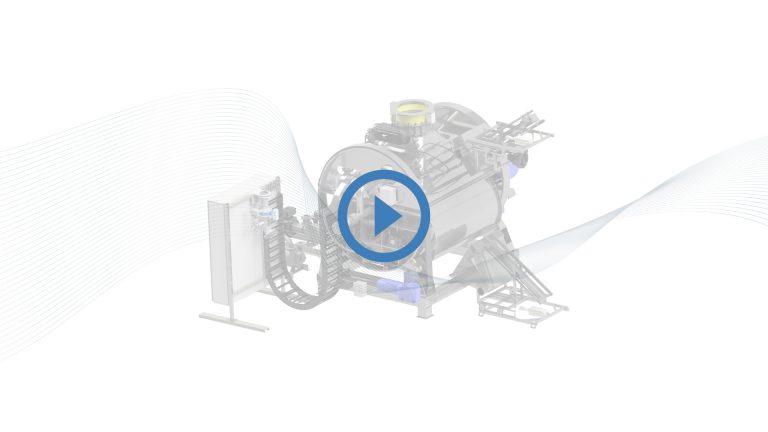 Fields of Application
| Food industry | Feed industry | Pet Food |
| --- | --- | --- |
| Snacks | Aqua/fish feed | Pet Food products |
| Breakfast cereals | Medicated feed | |
| | Poultry Feed | |
Additional Equipment
| | | |
| --- | --- | --- |
| Binds and Hoppers | Powder Dosing | Hygienic design |
| Liquid Addition | Weighing System | Product Conveying |
Dimensions of the Forberg® Rotating Vacuum Coater
| Model type | Nominal Volume (I) | POWER (kW) | Lenght (mm) | Width (mm) | Height (mm) | Weight (kg) |
| --- | --- | --- | --- | --- | --- | --- |
| F-6-RVC | 2.5-6 | 0,37 | 1330 | 700 | 1300 | 160 |
| F-20-RVC | 16-20 | 0,75 | 1740 | 560 | 1450 | 250 |
| F-60-RVC | 25-60 | 2 x 1,5 | 2000 | 1800 | 1800 | 600 |
| F-120-RVC | 50-120 | 2 x 2,2 | 2200 | 2300 | 2300 | 800 |
| F-500-RVC | 200-500 | 2 x 4 | 3000 | 1980 | 2050 | 1600 |
| F-1000-RVC | 500-1000 | 2 x 7,5 | 2660 | 2100 | 2400 | 3500 |
| F-1500-RVC | 750-1500 | 22 | 3200 | 2400 | 2600 | 5500 |
| F-2000-RVC | 1000-2000 | 30 | 3700 | 2640 | 2850 | 8000 |
| F-2500-RVC | 1250-2500 | 37 | 4900 | 2600 | 3200 | 9000 |
| F-3600-RVC | 1500-3600 | 45 | 5100 | 3500 | 3700 | 10500 |
| F-5000-RVC | 2000-5000 | 55 | 5500 | 3800 | 4000 | 11500 |
Dimension drawings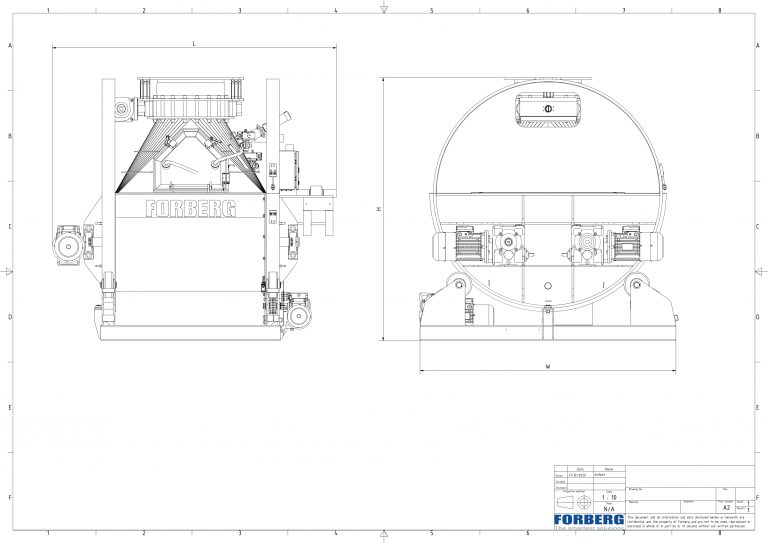 Enquiry Sheet