About us
Forberg International AS is the owner of the original Twin Shaft Paddle Mixer technology. Forberg has internationally been a quality concept since Halvor Forberg developed its patented mixing technology. Forberg mixers make mixing faster, gentler, and more efficient than other mixing methods using a weightless fluidization zone. The technology was developed and patented by Halvor Forberg, in the 70's.
Forberg Twin Shaft Mixers, Vacuum Coaters, Dryers and other special machines are in use within the processing industries, food, feed, chemical, fine chemical, and building industries worldwide.
Powder-type products with all shapes and densities can be mixed in the Forberg Twin Shaft paddle mixer. The highly effective mixture occurs when the substances are distributed in the fluidized state, which allows for homogeneous mixing in extreme mixing conditions. The mixture itself is very gentle without the particles affecting each other mechanically. This versatility makes the technology suitable for mixing everything from cereals to building materials.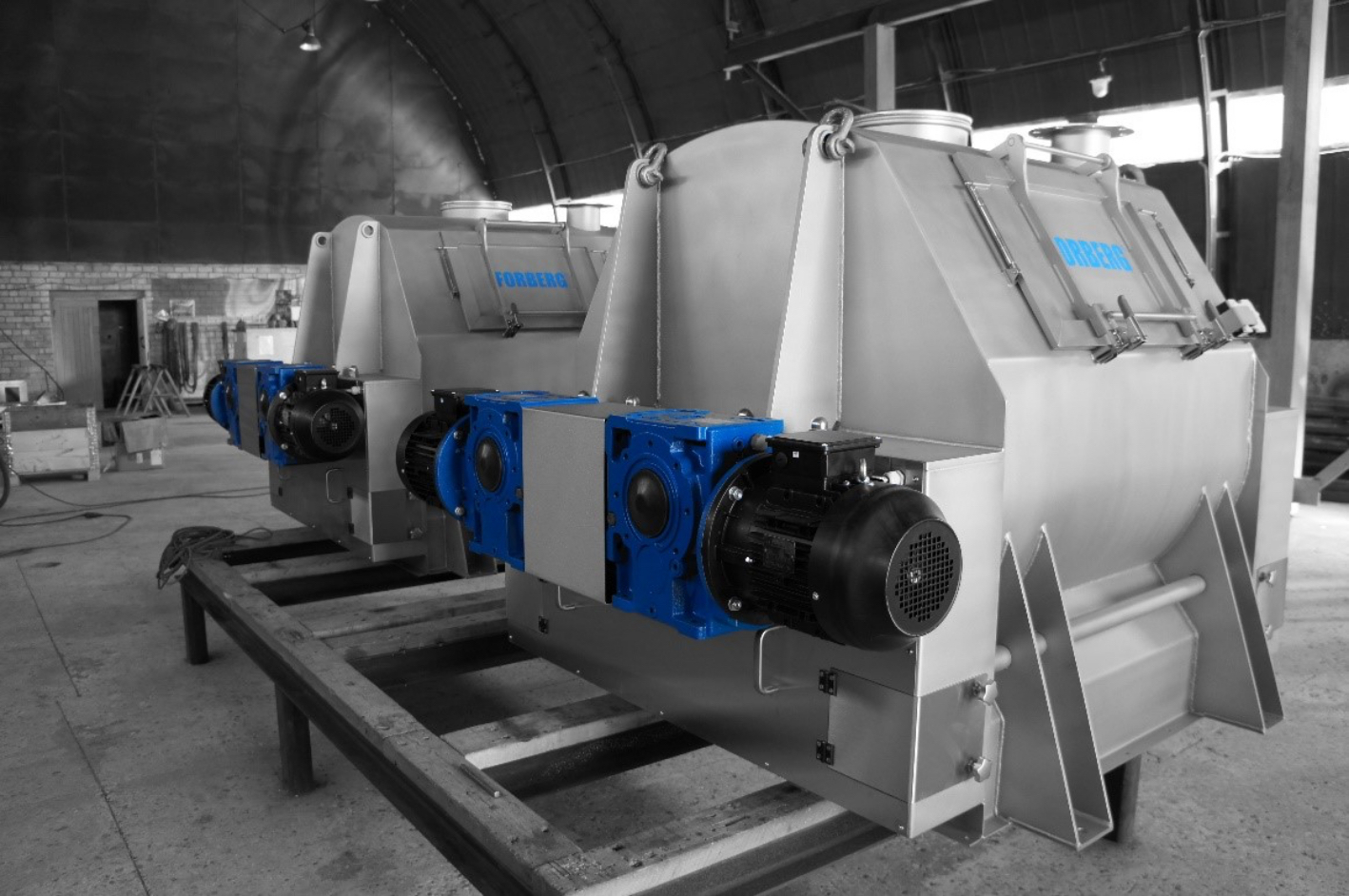 Norwegian company – International market
Forberg International has delivered thousands of machines and systems globally. The company has build up a solid customer base that includes a number of major international companies.
The company has production in Latvia, who works with construction and the follow-up of production. The actual production takes place with regular subcontractors.
One of the world's leading mixer technology companies, Forberg International has been a part of the Skala Group since December 2011. The company is located in Oslo, Norway.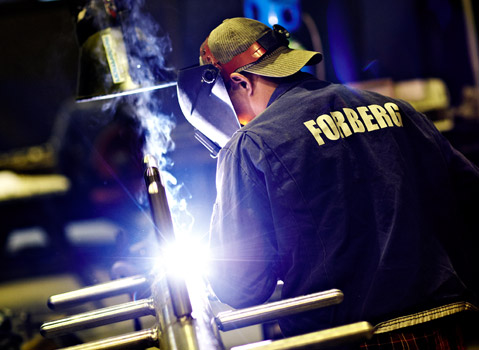 Mission
Our goal is to produce and supply innovative solutions for the global processing industries within the company's core areas food, feed, chemicals, fine chemicals, building materials, environmental and mineral wool.
Quality Management
DNV (Den Norske Veritas) has issued type approval for the Forberg ® twin shaft mixers.
The Forberg ® machines are produced in accordance with the 98/37/EC Machine Directive and producer statement is issued with each machine.
Each machine is also assessed in accordance with the 94/9/EC – ATEX products directive for non electrical equipment as a Group II, Category 2 machine and declaration of conformity will be issued for each machine.
The Forberg® technology ensures that what is produced is according to GMP standards. The Quality Management System is according to ISO 9001-2008 standard, Development and manufacture of technical devices.
Environmental focus
Summer 2008 a complete waste handling program was implemented in the company.
At Forberg International the environment is a key focus and waste handling is percieved as a mutual responsibility.
17 environmental stations are placed within the company and all waste (food, steel, wood. electrics, paper, plastics, batteries, etc.) are separated in various bins. An agreement with Veolia Environment was made, and all bins are collected once a week.
Forberg International is the first company in Larvik doing this, and hopefully this approach will inspire more companies to follow.
Forberg International wants to show responsibility for the environment.