Forberg® Mineral Wool Mills
Powders and granulates independent of size, shape and density, are mixed in the Forberg Twin Shaft Paddle Batch Mixer in the shortest possible time.
The Forberg Twin Shaft Paddle Batch Mixer creates a fluidization zone where the components are efficiently mixed into a precise homogeneous mixture. Each Forberg Mixer is custom engineered to fit the best possible way into a new or existing production line. We have numerous available optional equipment such as liquid spraying, abrasion resistance, acid-proof steel, lump breaking, product sampling, insulation, heating, etc.
With years of experience as a supplier of industrial machines, Forberg has designed the Batch Mixer to complies with all relevant international machine standards.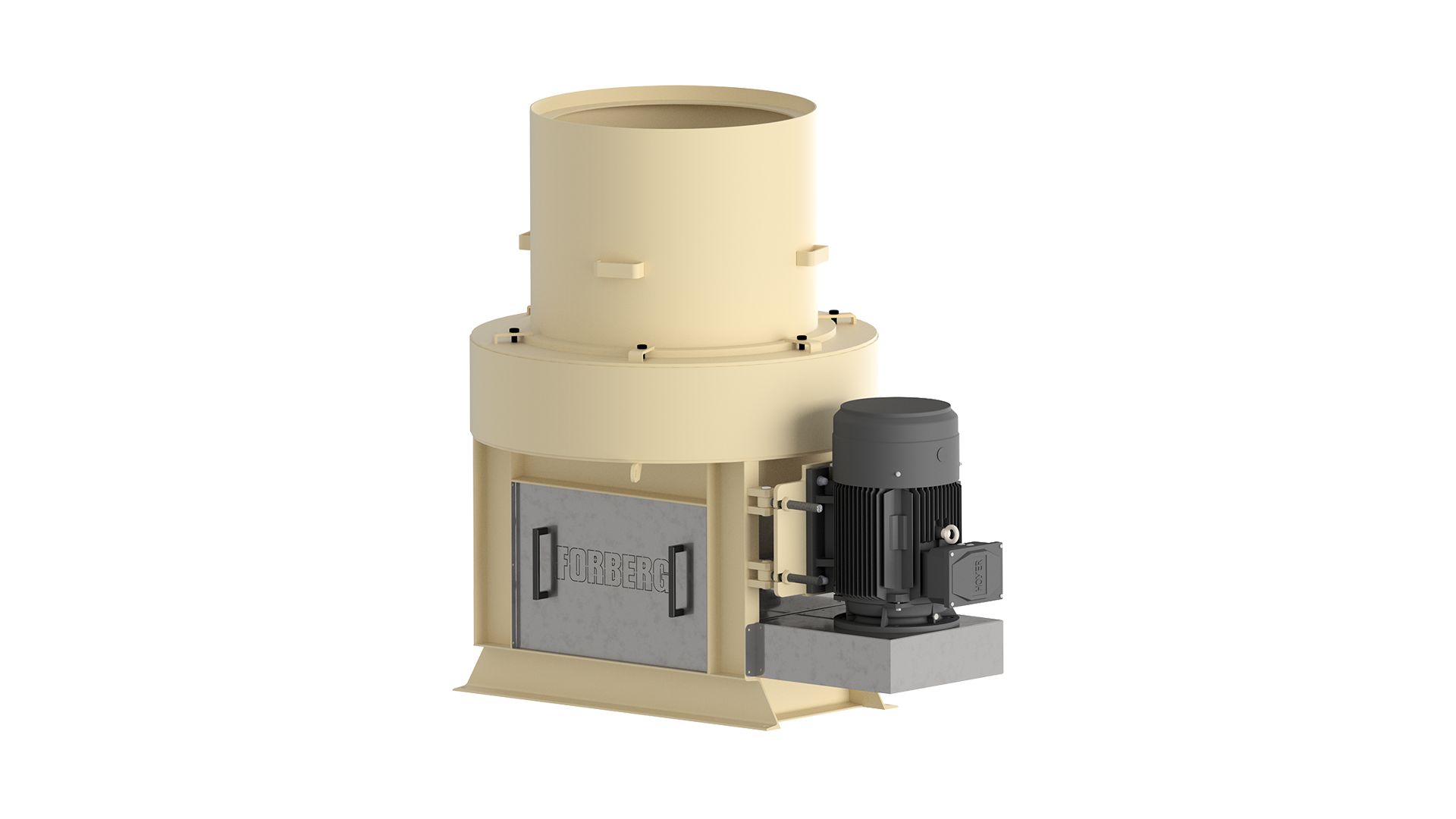 Features of the Forberg Twin Shaft Paddle Mixer:
– Nominal capacity from 6L to 8000L
– Superb mixing results (CV of 3% or less)
– Addition of minor ingredients down to ratio 1:100 000
– No segregation regardless of size, shape, and density
– Short mixing time – High production capacity
– Perfect distribution of liquid components
– Gentle mixing
– Flexible filling levels
– Low energy consumption
– Minimal maintenance cost
– Bomb doors for quick and complete discharge
Fields of Application
| Food industry | Feed industry | Chemical industry |
| --- | --- | --- |
| Dairy powders | Animal feed | Detergents |
| Flour/bakery mix | Minimal premixes | Color pigments |
| Frozen vegetables | Aqua/fish feed | Fertillizers |
| Instant coffee | Pet food | Explosives |
| Nutraceutical products | | Building materials |
Additional Equipment
| | | |
| --- | --- | --- |
| Binds and Hoppers | Lump Breaking | Product Sampling |
| Liquid Addition | Weighing System | Product Transport |
| Hygienic design | | |
Dimensions of the Forberg® Mineral Wool Mills
| Food industry | Normal Volume (I) | Min Volume (I) | Max Volume (I) | Motor size (kW) | Length (mm) | Width (mm) | Height (mm) | Weight (kg) |
| --- | --- | --- | --- | --- | --- | --- | --- | --- |
| F-6 | Value | Value | Value | Value | Value | Value | Value | Value |
| F-20 | Value | Value | Value | Value | Value | Value | Value | Value |
| F-120 | Value | Value | Value | Value | Value | Value | Value | Value |
| F-200 | Value | Value | Value | Value | Value | Value | Value | Value |
Dimension drawings
Enquiry Sheet